Just -153 days left, Beotch!

Da Playaz ya'll Love to Hate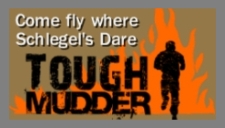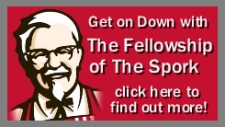 Peppercorn Distress Signal

Click Only In Case of
Extreme Emergency
Armageddon?

Note to the Anti-Christ. If you're really serious about getting this whole Apocalypse thing started, the first thing you need to do is come up with some new agents of suffering and torment. I mean, seriously, maybe there was a time when the Four Horsemen of the Apocalypse got folks fired up about the End Times, but in this day and age, four scary dudes on horseback aren't going to get me, or anyone else, to embrace the thought of impending death and destruction. On the other hand, if you were to unleash, say, The Four Hot Chicks of the Apocalypse, I think we would all be much more receptive to this Armageddon idea of yours. Just some food for thought.

Random Strange Thoughts from the Kid

The next time some punk offers me a penny for my thoughts I think I'm gonna have to try and hold out for at least a nickel.




They say that "all roads lead to Rome" but I'm starting to become a bit skeptical.




Random Thoughts from Goo Goblins

When the mailroom guy comes around at work I like to quickly get up on top of my desk and then go diving off, laying down the atomic elbow drop to his temple.




If you eat McDonalds really slow is it still considered "fast-food"?




Random Thoughts from Buckshot the Bandit

When ever I am bleeding... be it from a paper cut, a hang nail or a scab that I just picked I always blame it on those leeches. It doesn't matter where I am or what I'm doing, I just yell out "Those damned leeches got me again!" This only works for small cuts though because I think we all know that there is no such thing as a giant leech. If I ever get my head cut off I don't think my trick will fool anyone because to date, there have been no reports of leech be-headings.




If I ever get eaten by piranhas that would really piss me off.